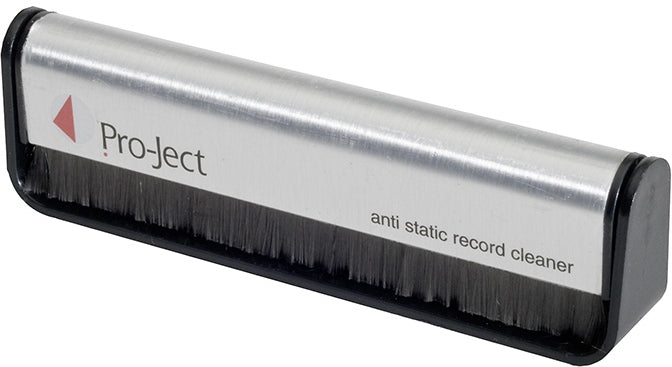 Accessory | Pro-Ject Brush-it Cleaning Brush
Pro-Ject Brush-it Carbon Fibre Cleaning Brush
Pro-Ject Audio Systems is known for its beautiful range of price-friendly turntables and hi-fi components. Your vinyl sound can be significantly improved by removing lint and dust from your records before playback.
System Features:
Carbon fibre bristles

Anti-static cleaner

Removes dust, dirt, lint particles from records

Improves playback sound quality
Reduces wear on vinyl albums and cartridge needle
$4.90 shipping within Australia.
Manufacturer's Product Details: www.project-audio.com
(Product only available in Australia)