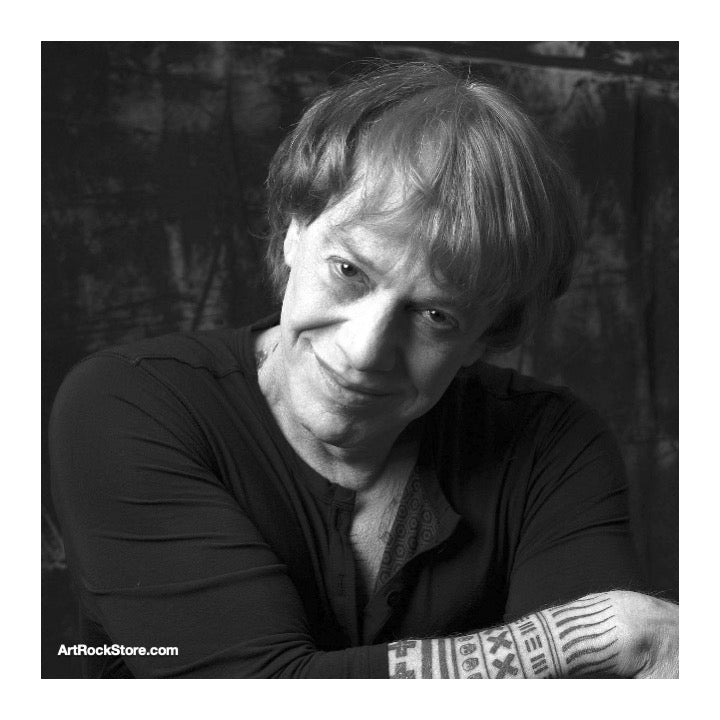 Danny Elfman | Artist
Daniel Elfman is an American composer, singer, and songwriter born 1953 in Los Angeles, California. He came to prominence as the singer-songwriter for the new wave band Oingo Boingo in the early 1980s and went on to compose many screenplays for successful big-budget hollywood movies and TV shows.
Elfman was raised in Baldwin Hills, California, where he spent much of his time at the local movie theater discovering classic sci-fi, fantasy and horror films and first noticed the music of such film composers as Bernard Herrmann and Franz Waxman. In high school he was introduced to early jazz and the work of Stravinsky and other modern classical composers. In his late teens, Elfman followed his brother Richard to France, where he performed violin with Jerome Savary's Le Grand Magic Circus, an avant-garde musical theatre group. He then embarked on a ten-month visit to Africa, busking and collecting a range of West African percussion instruments. Upon returning to LA, Elfman joined his brother in forming the street-theatre performance art troupe The Mystic Knights of the Oingo Boingo, who performed avant-garde reworkings of big band numbers such as Cab Calloway's "Minnie the Moocher." This ensemble eventually morphed into the pared down ska-influenced new wave outfit Oingo Boingo, which released nine studio albums before disbanding due to Elfman's hearing loss brought on by by live performing. Elfman's entré into the film world came when Tim Burton and Paul Reubens, both big fans of Oingo Boingo, invited him to write the score for their first feature film Pee-wee's Big Adventure, in 1985. Elfman went on to score a series of quirky comedies in the late '80s, including Back to School, Beetlejuice, and Scrooged, before breaking into the big league with the Grammy-wining score for Burton's Batman, followed by Dick Tracy, Darkman and Nightbreed, all released in 1990. From that point on it was nothing but big budget commissions such as Edward Scissorhands, Batman Returns, The Nightmare Before Christmas, Men in Black, Planet of the Apes, Spiderman, etc. In addition to film work, Elfman has also released modern classical works such as the excellent Serenada Schizophrana from 2006. One other notable work penned by Danny Elfman is the music for the TV series The Simpsons. Among his honours are four Oscar nominations, two Emmy Awards, a Grammy, six Saturn Awards for Best Music, the 2002 Richard Kirk Award, the 2015 Disney Legend Award, and the Max Steiner Film Music Achievement Award in 2017.
Artist Website: dannyelfman.com
Featured Albums: Danny Elfman
Related Artists: Oingo Boingo
Video Clips: Sorry, Greatest Hits, The Nightmare Before Christmas
---
---
Share this Page