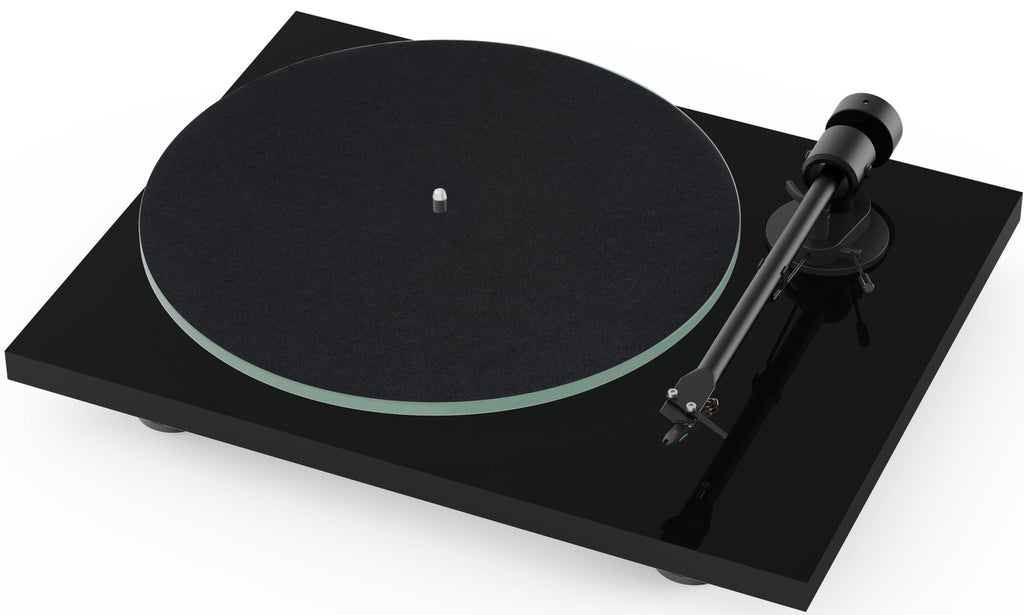 Turntable | Pro-Ject T1
Pro-Ject T1 Turntable
Pro-Ject Audio Systems is known for its beautiful range of high quality manual turntables and hi-fi components. The new generation T1 turntable gives true hi-fi performance at an affordable price.
As a bonus you get a 10% discount voucher for all vinyl album purchases from Artrockstore applicable for 12 mths - also check out the System Bundle Offer.

System Features:
Manual Operation
Ortofon OM5e cartridge
Heavyweight CNC chassis construction

Heavy etched glass platter
8.6" one-piece aluminium tonearm
Includes felt platter mat

Includes super shielded phono cables

Dust cover - detachable
Black finish
2 Year Manufacturer's Warranty
Free shipping within Australia (excluding NT and Tas).
Manufacturer's Product Details: www.project-audio.com
(Product only available in Australia)